Sunday May 10, 2015 7:30 AM Start 

Our marathon  course qualified three individuals for the US Olympic Marathon Trials in 1983. It is rich with history and we would love to have you become a part of it.

It is a gorgeous point-to-point course traveling from Kennebunk High School to the Harold Alfond Forum at the University of New England in Biddeford.  It travels alongside breathtaking water views for at least five miles in Kennebunk,  Kennebunkport, Goose Rocks Beach and Fortunes Rocks Beach.

Our half marathon loop course is all new for 2015 and features more stunning views along the rocky coastline and beaches at Granite Point, Fortunes Rocks and Biddeford Pool.

Marathon Shuttle Bus:

There is no parking at the marathon start area, so you will either need to be dropped-off or take the bus.  The cost is only $4 and you can reserve your seat as you register for the race.

Go to the Race Information page for more details on the shuttle bus.

Did you run the Maine Coast Marathon in the 1980's?

See our Alumni Page for a list of runners from the 1980's who are registered for the 2014 race. If you ran, you are eligible for an Alumni Runner discount.  (see below)

Boston Marathon Qualifier

All USATF-certified marathon courses are Boston Qualifiers.  Our course has  been certified.  (certification # ME13007JK)

Quality over Quantity

We want the Maine Coast Marathon to exceed your expectations in terms of quality.  To do that, we have placed a cap of 1,000 runners on the 2015 marathon and a cap of 1,200 runners in the 2015 half marathon.

**(1987 was a loop that started and finished at UNE.) (1987 was a loop that started and finished at UNE.)

Exciting News:

We are teaming up with Southern Maine Health Care's  Center for Breast Care in 2015 for the Maine Coast Half Marathon and Bosom Buddy Relay

The Maine Coast Marathon is coming back for it's 11th year (we had a 26 year absence before returning in 2013). We have kept the same course as 1980-1986.* Founded in 1980 as the Nike Maine Coast Marathon, and organized by the Marathon Sports Runners Club, runners were turned away as it reached capacity. 

In 2014, the race sold-out in February.  Don't wait to register for 2015 if you want one of the 1,000 marathon slots or one of the 1,200 half marathon slots in the debut of the Maine Coast Half Marathon.

Sanford Institute for Savings

SMRT Architects and Engineers

Altrusa Club in honor of Linda

Dietz Associates

Edison Press

Hennebury

Office Max

P&C Insurance

Cole Harrison Insurance

Party Plus

Saco & Biddeford Savings Institution

Saco Valley Credit Union

We are offering the Maine Coast 39.3 Challenge where runners can register for the Maine Coast Half Marathon on Saturday and the Maine Coast Marathon on Sunday.

We are offering a two-person relay option for the 13.1 mile race. 

Registration is now open.  

We have added lots of amenities added, including mobile lockers,  merchandise,  and more.

Maine Coast Half Marathon

Saturday, May 9, 2015 8:00 AM Start

If you are up for it, we have a challenge for you in 2015:

The Maine Coast 39.3 Challenge:

Run the Maine Coast Half Marathon on Saturday and then run the Maine Coast Marathon on Sunday.

You will get a really cool award and extra bragging rights!

Early Registration (through 12/31/14:

Half Marathon: $50

Bosom Buddy Relay: $60

Marathon: $70

Marathon, Alumni: $30

39.3 Challenge: $120 

(These prices do not include race shirt.)

Registration ( 01/01/15-03/30/15:

Half Marathon: $60

Bosom Buddy Relay: $70

Marathon: $80

Marathon, Alumni: $40

39.3 Challenge: $140

(These prices do not include race shirts)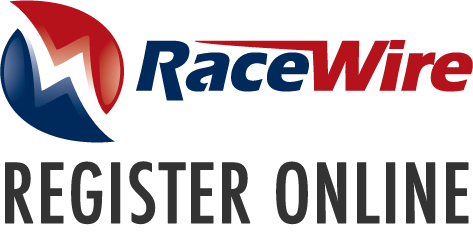 Click on this Race Wire logo to register now